SAM Syllabus 2020-2021
Opening Meeting - Members Competition
October 4th 2020 - Online from 12 noon
We've are very excited to be trialling an online version of our postponed Members Competition from last season. All the entered films will be available online for at least 14 days to allow you to take your time viewing them all.

Each film will also have a link to a short video compiled by our fantastic adjudicator, Tim Stannard AACI. Tim is well kown to members of SAM and has gave up a lot of his time to critique all the entries.

Of course, after viewing all the entries and Tim's comments, you can also see his decision on the awards and winners!

Thanks go to all the members who made the competition possible but a huge thanks must go to Tim for sticking it out with us and giving us his very professional adjudication.
To access the Members Competition click
here
Note: We would really appreciate your feedback on this meeting ie did you enjoy it? Was the format ok? Use the contact form at the top of the page Thnak you.
Strathclyde Fringe Event November 1st 2020 - Online from 12 noon Scotland's Inter-Club Film Competition with a difference! This long-running competition is usually based on a set theme which has been picked from the previous competition.

However, this year, due to Covid we are holding a slightly different inter-club event.

Each affiliated Club has entered two films of their own choosing. Any genre, no time limit although shorter ones were more likley to be included due to time contraints. IT doesn't even have to be a club made film, one of their members could be selected to represent the club. The main thing you have to keep in mind is that this is NOT a competiton, it's purely for entertainment value.

So, there's no complicated voting, just sit back and enjoy the films. Watch them at your leisure as they will be available onlne for at least 28 days.

Obviosuly we would like to know what you thought of the Fringe idea and the format we have used. Or woud you prefer somethign different?

A DVD will be available for viewing at your home or club meetings. Members can use the Contact form above to be added to a round-robin list. Clubs can hire the disks from the SAM Library as well.
To access the Strathclyde Fringe click here


A Norman & Dorothy Extravaganza!
December 6th 2020 - Online 12 Noon
This online programme of films were films that had been selected by Norman as some of his personal favourites.

As a tribute to both Norman and Dorothy, we are showing "Norman's Film Extravaganza!"

It's a selection of films that Norman had picked out from the many thousands he had seen over the years which, in his eyes, were just perfect.

The films were all transferred to tape from cine by Norman himself. The final section, Part 3 is an extra selection of films which Norman once commented were just ingenious!

We hope you enjoy them and welcome your comments.
SAM Social Day - an online event
January 10th 2021 - ECVS 3pm
And the January Meeting is back AGAIN!
Well Lockdown has struck again!

All members are asked to submit a film or two (short ones preferably!) for inclusion in the program.

This is a great opportunity to show a film that hasn't been seen in a while or possibly never been seen by other members.

Send in your film as soon as you can so we can compile them all.

Sadly, there will be no SAM Tea at the break!
Guest Speaker
February 7th 2021 - ZOOM MEETING 2pm
More details to follow!
Just a teaser for this meeting - more to come!
Guest Speaker Double Bill!
March 7th 2021 - ZOOM MEETING 2pm
Film-maker Paula Webster and IAC Chairman - Simon Sumner
Paula and her husband Michael have recently returned from a 5 year expedition to South America. In her talk she will share with us her experiences of Life on the Road and talk about how she makes her wildlife documentaries. She will also give us a behind the scenes look at her latest film, "Sons of the Savanna" about the cowboys in a remote part of Colombia and their important role in preserving a rare bird.

For those of you who might not have heard of Simon, he is the new IAC Chairman.

He follows many well known faces at the top of the IAC but rest assured he brings a fresh outlook to the IAC and this talk promises to be the highlight of our season.

Some of you might know Simon from BIAFF as he was very instrumental in getting it all online using Zoom etc to facillitate the meeting.

Don't miss it - we want a full house for this presentation.
The Members Competition
April 11th 2021 - ZOOM MEETING 2pm
Includes The Novice and Five Minute Awards
A change of date for this event. Orginally scheduled for the 4th April, we then decided that as it was Easter Sunday it woudl be a good idea to change the date.

The entries are in, the dvd is away to the adjudicator and as they say in all the best battle films Let the Battle Commence! Or somethign like that!

The meeting will start at 1:30pm for a chin-wag with SAM friends before we start at 2pm. Once we've watched the films, the adjudicator will read out some comments before announcing the winners.

Come along and see what other Clubs and indiviual film-makers have been up to this year.
SAM's Annual Workshop
May 8th 2021 - ZOOM MEETING 2pm
Presented by Brian Saberton FACI
The workshop obviously has to be a bit different this year with all the restrictions still in place. Brian is one of our longest serving members and knows a thing or two about scripting!

So, come along on the day (Doors Open as usual at 1:30pm) and listen to what he has to say followed by a practical session where we hope you will feel able to join in.

The afternoon will officically start at 2pm with a break before we create your own characters and plots - we look forward to seeing you there.

Book your tickets through Eventbrite at Get Your Tickets Here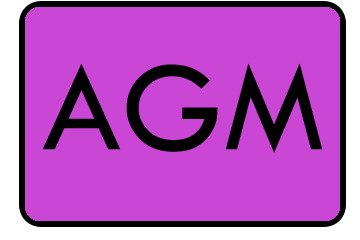 Annual General Meeting
May 23rd 2021 - ONLINE or ECVS 3pm
AGM and Presentation of Trophies
The end of a very difficult season.
Thsi meeting might be held online via ZOOM or through emails as last years AGM. Every year the Committee try to put together an exciting, informative and competitive syllabus - but we do need some help to acheive this!

Organisations, like SAM, can't succeed if there's very little input from its members. Getting involved couldn't be easier - Just make your voice heard at the AGM!

You can volunteer for the Committee, or if that's not for you, but you have ideas that you think the Committee should be exploring and possibly adding to next yearS Syllabus - speak up and let us know! You can also write articles for the Newsletter about your filming or your Club or help out at the Events!

None of the events "just" happen, there is alot of discussion and plannng that happens behind the scenes - why not be part of it?