SAM Syllabus 2021-2022
Opening Meeting
October 3rd 2021 - Online from 1:30pm
We've are very excited to have two guests speakers along for this meeting.

Our first speaker will be SFX expert, Perry Costello, who has been involved in hundreds of films!
He's worked with many blockbusters but also a huge number of student and short films. It promises to be an EXPLOSIVE meeting!

Following a short break, we have a young film-makers, Alastair Marshall, from Cumbernauld. He is an up-and-coming star and has an interest in all aspects of making movies.

He's a very keen scriptwriter and picked upo 4 stars in last years BIAFF for his film "Why?"


Strathclyde Fringe Event November 7th 2021 - Online from 1:30pm Scotland's Inter-Club Film Competition with a difference! This long-running competition is usually based on a set theme which has been picked from the previous competition.

Sadly, this year, again, due to Covid, we are holding a slightly different inter-club event.

Each affiliated Club has entered two films of their own choosing. Any genre, no time limit although shorter ones were more likley to be included due to time contraints. IT doesn't even have to be a club made film, one of their members could be selected to represent the club. The main thing you have to keep in mind is that this is NOT a competiton, it's purely for entertainment value.

So, there's no complicated voting, just sit back and enjoy the films. Watch them at your leisure as they will be available onlne for at least 28 days.

Obviosuly we would like to know what you thought of the Fringe idea and the format we have used. Or woud you prefer somethign different?

A DVD will be available for viewing at your home or club meetings. Members can use the Contact form above to be added to a round-robin list. Clubs can hire the disks from the SAM Library as well.
To access the Strathclyde Fringe click here


Christmas with Zoom
December 5th 2021 - Online 1:30pm
Ok, we know it won't be the same as a lovely Christmas Dinner but we hope we can still have a film show and a Quiz!

No formal dress, but feel free to wear a Chrismas Hat or Jumper! Top up your glasses, sit back and enjoy some excellent films.

We hope you enjoy them and welcome your comments.
SAM Social Day - an online event
January 9th 2022 - Online 1:30pm
And the January Meeting is back AGAIN!
Well Covid has struck again!


All members are asked to submit a film or two (short ones preferably!) for inclusion in the program.

This is a great opportunity to show a film that hasn't been seen in a while or possibly never been seen by other members.

Send in your film as soon as you can so we can compile them all.

Sadly, there will be no SAM Tea at the break!
Guest Speaker
February 6th 2022 - ONLINE 2pm
Writing for the Screen
A new speaker for SAM!

More details to follow.

Guest Speaker - Alan Sinclair!
March 6th 2022 - ONLINE 2pm
Our newest members, based in Wick, will be giving us a presentation on using Drones in films. Alan is very experienced in flying drones and this promises to be an exciteing meeting.
So, please show your support by coming to the meeting. Alan is hoping to travel down from Wick to give his talk so it would be aooreciated if everyone could make it.

Don't miss it - we want a full house for this presentation.

The Members Competition
April 3rd 2022 - ONLINE 2pm
Includes The Novice and Five Minute Awards


Hopefully, all the entries are in, the dvd is away to the adjudicator and as they say in all the best battle films Let the Battle Commence! Or somethign like that!

Once we've watched the films, the adjudicator will read out some comments before announcing the winners.

Come along and see what other Clubs and indiviual film-makers have been up to this year.
Guest Speaker - Paul Kittel
May 8th 2022 - ZOOM MEETING 2pm
Presented by Paul Kittell
The workshop was obviously a very popular event but sadly due to rstrictions we have had to cancel it again.

But we are very fortunate to have a guest speaker comnig online to give us a presentation - Paul Kittel.

currently he is an independent film director/producer working for may TV channels but is also IAC Patron! Every second month he can be found prsiding over the IAC Film Night along with Simon Sumner (IAC Chairman)

It promises to be an excellent afternoon so please make sure you attend to give your supprt to Paul and SAM.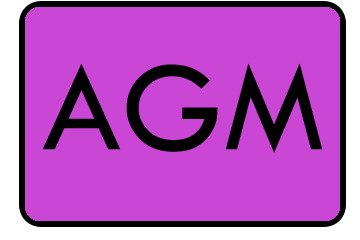 Annual General Meeting
May 22nd 2022 - ONLINE or ECVS 3pm
AGM and Presentation of Trophies
The end of a very difficult season.
Thsi meeting might be held online via ZOOM or through emails as last years AGM. Every year the Committee try to put together an exciting, informative and competitive syllabus - but we do need some help to acheive this!

Organisations, like SAM, can't succeed if there's very little input from its members. Getting involved couldn't be easier - Just make your voice heard at the AGM!

You can volunteer for the Committee, or if that's not for you, but you have ideas that you think the Committee should be exploring and possibly adding to next yearS Syllabus - speak up and let us know! You can also write articles for the Newsletter about your filming or your Club or help out at the Events!

None of the events "just" happen, there is alot of discussion and plannng that happens behind the scenes - why not be part of it?